Self-driving startup Aurora to start first day of trading Thursday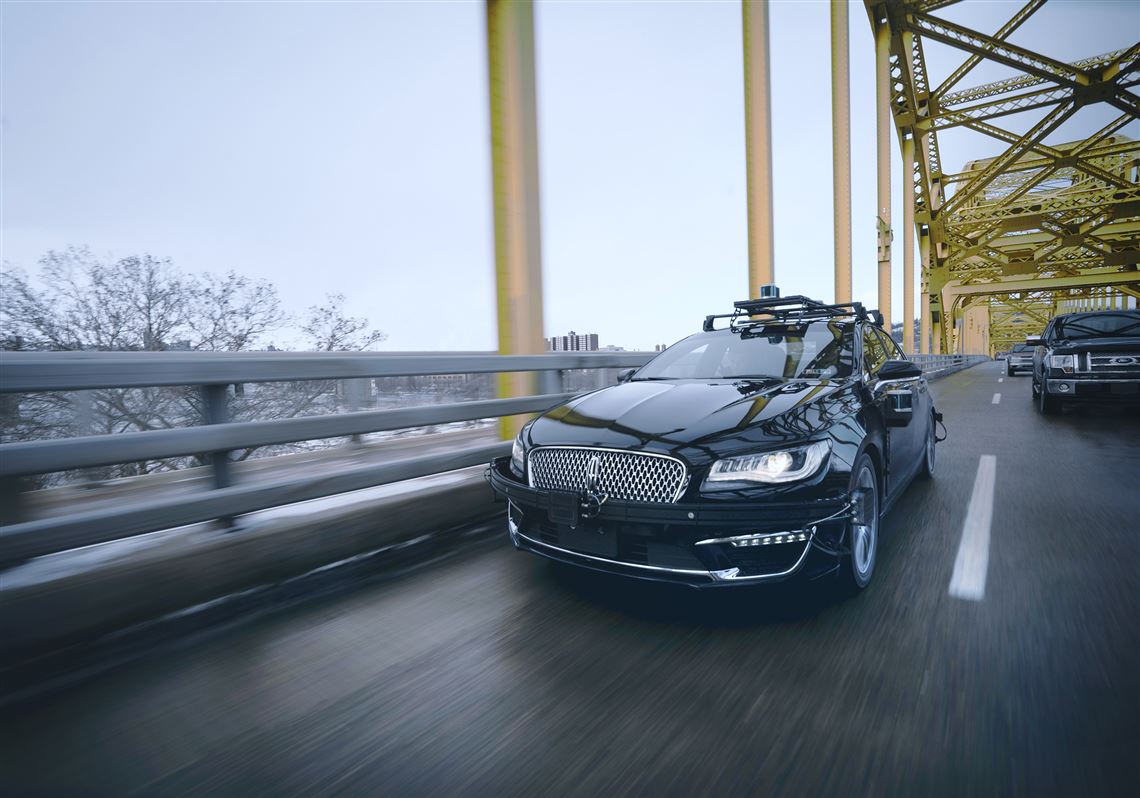 Self-driving startup Aurora Innovation Inc. is set to hit the stock market Thursday.
At a shareholder's meeting earlier this week, investors and stakeholders gave the final approval for Aurora's merger with special purpose acquisition company Reinvent Technology Partners Y, capping off a monthslong process that will culminate in a public listing on the Nasdaq on Thursday.
The Strip District-based company announced in July it planned to go public through a merger with a special purpose acquisition company, or SPAC. A relatively new model, a SPAC is a type of company that raises capital through an initial public offering for the purpose of acquiring or merging with an existing company.
Aurora later announced a merger with Reinvent Technology Partners Y, a SPAC founded with the intent to partner with a tech business to "innovate and achieve entrepreneurship at scale."
It already had a foothold in the tech space — its founders include Reid Hoffman, who founded LinkedIn, co-founded PayPal and was one of the earliest investors in Facebook, as well as Mark Pincus, who founded the social game developer Zynga.
At a meeting earlier this week, Reinvent Technology Partners' shareholders voted to approve the merger with Aurora, setting up the business combination to move forward.
The merger was set to close Wednesday and the company is expected to begin trading on the stock market Thursday.
It will trade on the Nasdaq under the symbols AUR and AUROW.
Reinvent Technology Partners Y will change its name to Aurora Innovation Inc.
In the meantime, to invest in Aurora, individuals can buy shares through the SPAC and, at the closing of the business combination, those shares will automatically convert to shares of Aurora.
Reinvent Technology Partners Y closed its initial public offering in March. On Wednesday, shares closed at $9.91.
Through the merger and other cash on its balance sheet, Aurora had roughly $1.8 billion, according to a release Wednesday. That's lower than anticipated. At the time of the merger's announcement, Aurora expected to have $2.5 billion in cash at closing.
Still, the company expects the funding will last into 2024 and the commercial launch of its first products.
So far, Aurora has announced plans to launch a subscription service that will provide carriers and fleets with self-driving tech powered through its Aurora Driver software.
Founded in 2017, Aurora has about 1,600 employees and is headquartered in the Strip District.
It tests its self-driving vehicles on Pittsburgh streets in Lawrenceville and the Strip District, and it has offices in the Bay Area, Dallas, Seattle, Bozeman, Mont., Louisville, Colo., and Wixom, Mich.
Text by: Pittsburg Post Gazette| www.ipnews.com.br