5 tips to increase your visibility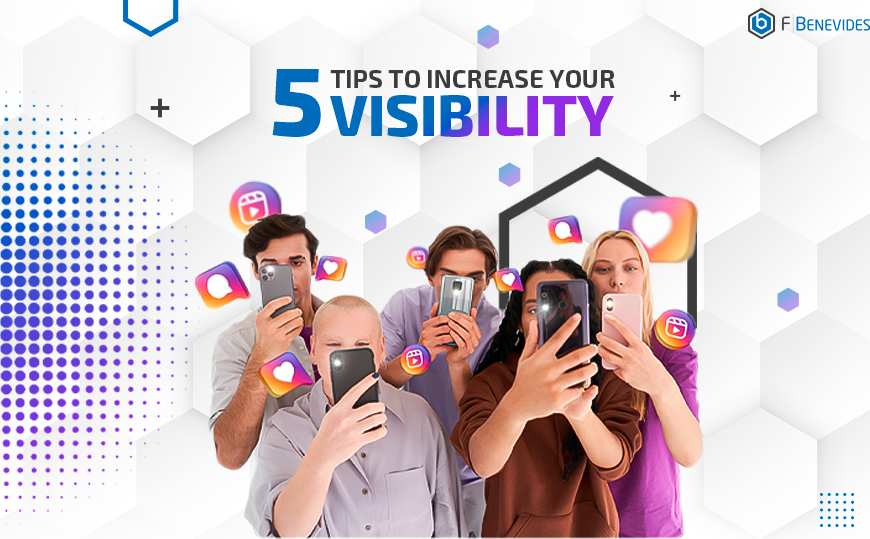 Visibility is an essential element for the success of any business. After all, if people don't know your brand, they're unlikely to choose your products or services. Fortunately, there are several simple strategies that can be applied to increase your brand's visibility and attract more customers.
Check out below 5 tips that can help you in this process:
1- Optimize your website: having a professional and well-structured website is crucial to increase your brand's visibility. Make sure your website is optimized for search engines, has a responsive design, and loads quickly. Use SEO techniques, such as relevant keywords, meta descriptions, and optimized titles on your pages to appear in search results.
2- Create social media profiles: social media is a powerful tool to increase your brand's visibility. Identify the characteristics and needs of your potential customers and which social media platforms are most suitable for each type of business, based on the target audience profile. Develop a strategy to produce relevant content that engages your audience.
3- Invest in paid campaigns: producing relevant and quality content is an excellent way to attract the attention of your potential customers, but it's not always enough. Invest in paid campaigns, such as ads on social media or Google Ads, to expand your brand's reach and attract even more customers.
4- Work with influencers: partnerships with digital influencers can be a great strategy to increase your brand's visibility. Find influencers who have an affinity with your brand, are authentic and develop a partnership to promote your company.
5- Track your metrics: Finally, it's important to track metrics to understand how your brand is performing. Use data analysis tools to identify improvement points and make strategic decisions for your business.
By implementing these tips, you can significantly increase your brand's visibility and attract more customers. Remember that the process of increasing visibility is continuous and requires dedication and constant effort. But with these tips, you're on the right track to achieving success!
I hope this content is useful to you and helps you increase your brand's visibility. If you need help implementing these strategies, feel free to contact us. We are always ready to help your brand grow.
By: Fabio Benevides – Executive Director of Fbenevides Tecnologia | @fbenevidestecnologia